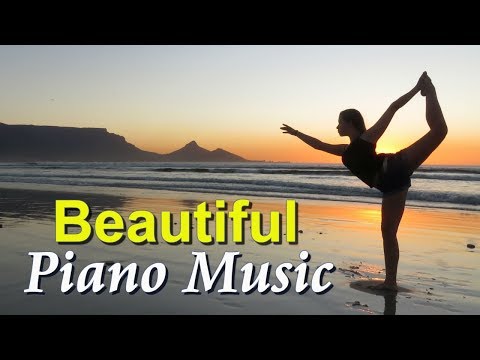 Relax & unwind to this beautiful solo piano music. This album of elegant music pieces will enchant your heart & soul. The beautiful piano music is an absolute treat to listen to. Each attractive piano piece will connect with you in a profound way & you will find it hard to resist falling in love with this elegant music album. This beautiful music has been combined with many thought-provoking pictures. The pictures have been carefully selected for each of these elegant piano pieces to help enhance your thoughts & feelings when listening to this beautiful piano music.

Each one of these beautiful solo piano pieces will connect with you in its own unique way, but first, you must let go & surrender yourself to this beautiful piano music. Let go of any stress or worry, & let each piano piece tell its story to you with every graceful note.

This elegant music album is perfect for rest, study & relaxation. These elegant music pieces also make great background ambiance.


Beautiful Solo Piano Music Playlist:
0:00 Waterfall
2:34 Drops Of Earth
5:33 One Step Closer
7:42 The Beauty Of Love
9:57 We Are The Rain
12:47 Angel Dreams
15:57 Arms Of Heaven
18:26 Serenity
20:28 Mysterious Sorrows
Beautiful Piano Music by Aakash Gandhi.
Thanks for taking the time to listen to my video '
🎧 Beautiful Solo Piano Music - An Album of Elegant Music Pieces
'. I hope you have enjoyed listening to this beautiful piano music album. If you like these elegant piano pieces, make sure to add this page to your favorites. If you would like to follow me on my YouTube Channel:
Peaceful Vibes
, then make sure to
subscribe
& click the 'Bell' icon to receive notifications when I upload something new.