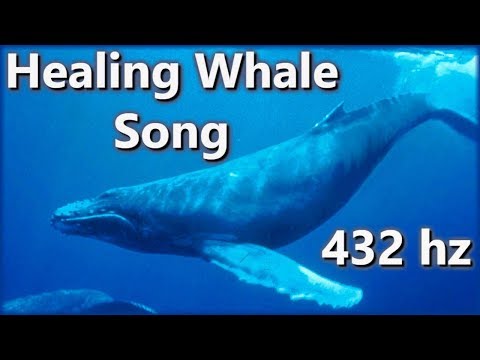 Cast-away life's worries & dive into the depths of your imagination, with this dreamy combination of
relaxing music & sounds of whales
singing in the sea - 432 Hz. This beautiful mix of whale-like guitar music & healing whale sounds will leave your body and soul tingling with each prolonged note. The soothing music and healing whale song will transport you into another world deep under the Sea. This is perfect relaxation music to just daydream away and forget all your troubles.
Listen to the sounds of whales singing in the ocean majestically to you. Picture yourself at one with them as they serenade each other in the depths of the sea. Their sounds traveling through space & time reaching out into infinity, lifting your spirit and taking your soul on a beautiful journey of self-discovery and healing.
This soothing music & healing whale song will melt into your very being, healing all your worries, doubts and fears. The relaxing music & sounds of whales singing in the sea will have a profound effect on your mind, helping you release yourself from negative thought patterns, which will, in turn, help clear space for more positive healing thoughts to take root. This relaxing music & sounds of whales singing in the sea will melt away all your worries, stress & anxiety leaving your body & mind feeling fresh & rejuvenated.
If you like these healing whale sounds then you should definitely check out the following video too:
Thanks for taking the time to listen to my video '🎧 Healing Whale Song - Relaxing Music With Sounds Of Whales Singing In The Sea - 432 Hz'. I hope you have enjoyed this soothing music & healing whale sounds. If you like this video, make sure to add this page to your favorites. If you would like to follow me on my YouTube channel:
Peaceful Vibes
, then make sure to
subscribe
& click the 'Bell' icon to receive notifications when I upload something new.
Credits for Whale Picture: National Oceanic and Atmospheric Administration/Department of Commerce.
NOAA Photo Library
. Photographer: Dr. Louis M. Herman. Location: Hawaii, Maui, Hawaiian Is. Humpback Whale NMS