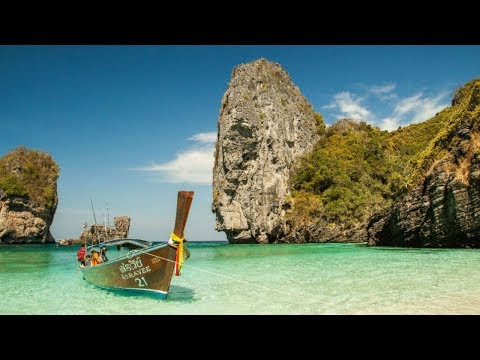 Relax to the sounds of gentle ocean waves lapping gracefully on the beach. 3 hours of soothing nature sounds for sleep & relaxation. Imagine yourself laying on a beautiful sandy beach in the Caribbean. The sun caressing your skin with its warm glow. A gentle sea breeze teasing your body's senses, while you listen to the soothing to-and-fro of these relaxing ocean waves, cascading time after time, against the golden shores of your own personal paradise. Your imagination's favorite retreat from the troubles & worries of life. Let each wave fill your body & mind with relaxing energy & let it's crystal clear water raise like a crescendo within you, before it finally comes tumbling down your legs and stretches out over the beach, licking the salty sands beneath you clean, before pulling back upon itself, taking all your worries & stress with it, deep into the sea, never to return again. Let yourself smile as you feel your mind empty of all negative thoughts. Let yourself think of nothing but the sound of the sea & the sound of your breath going in & out. Nothing else matters but this moment & how you feel right now. At one with the ocean, at one with life, at one with yourself.
The soothing nature sounds of gentle ocean waves are just one of life's many miracles. The sounds of waves are extremely healing & relaxing to listen to. They are nature's perfect lullaby for a very peaceful night's sleep. Whether you are listening contently to these waves at home or at work, they will help wash away your negative thoughts & emotions, help you clear your mind so that you can be at peace in the moment of now.

If you like these beautiful nature sounds for sleep & relaxation, then you may also like another video I have put together, that combines these beautiful sounds of waves with gentle soothing sleep music. The music & relaxing ocean waves go perfectly together:
Thanks for taking the time to listen to my video '
🌊 Gentle Ocean Waves - Soothing Nature Sounds for sleep & relaxation
'. I hope you have enjoyed these relaxing ocean waves. If you like these sounds of waves, make sure to add this page to your favorites. If you would like to follow me on my YouTube Channel:
Peaceful Vibes
, then make sure to
subscribe
& click the 'Bell' icon to receive notifications when I upload something new.