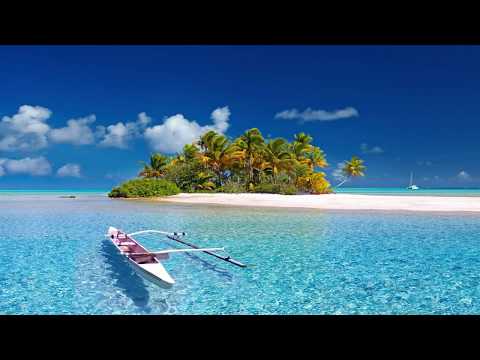 Drift away with this relaxing sleep music & gentle sounds of ocean waves. Three hours of peaceful healing music combined with the sounds of waves lapping gracefully against the shore. Let yourself drift into a perfect daydream while listening to this calming sleep music. Imagine yourself laying on a beautiful white sandy beach, the sun caressing your skin with its warm glow. The sky above a perfect blue with the occasional white fluffy cloud drifting away into the distance.
Lay down on the sandy shores of your imagination, feel the cool sea breeze gently caressing your skin, as you listen contently to this relaxing sleep music & gentle sounds of ocean waves. Let your breath become one with the ocean, breathing in-and-out, to-and-fro in time with the waves of the sea. Let each wave build within you, filling you with its healing power & then as it reaches its crescendo, let your breath coming tumbling down onto the shore, washing away your stress & worries upon the healing sands of time, before inevitably pulling back on itself to re-join the infinite sea of your inner consciousness.
This calming sleep music & gentle sounds of waves is perfect for rest, relaxation, meditation & sleep. If you'd like this video you should definitely check out the following video too:
🌊 Gentle Ocean Waves - Soothing Nature Sounds for sleep & relaxation
Thanks for taking the time to listen to my video '
🎧 Relaxing Sleep Music & Gentle Sounds Of Ocean Waves
'. I hope you have enjoyed listening to this calming sleep music & sounds of waves lapping gently against the shore. If you like this video, make sure to add this page to your favorites. If you would like to follow me on my YouTube Channel:
Peaceful Vibes
, then make sure to
subscribe
& click the 'Bell' icon to receive notifications when I upload something new.
The relaxing sleep music has been adapted & remixed from the following sources:
Fluidscape
by
Kevin MacLeod
. 'Fluidescape' is licensed:
CC BY 3.0